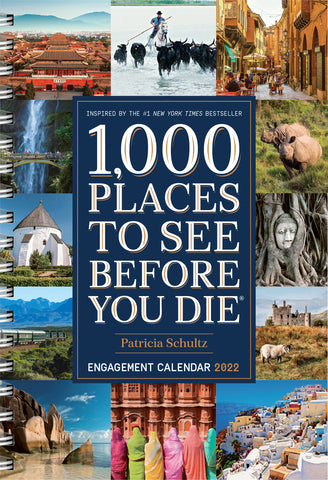 1,000 Places to See Before You Die Engagement Calendar 2022
The engagement calendar that inspires wanderlust and daydreams of future adventures.

Adapted from Patricia Schultz's 1,000 Places to See Before You Die series, this practical datebook helps you keep every week organized with a 
spacious write-in grid to track appointments on the right. And on the left—ahhh, the beauty of the world: The ancient cliff-side fortress of Masada, overlooking the Dead Sea. Dramatic ocean views of Australia's Great Ocean Road. Mexico City's stunningly modern hourglass-shaped Soumaya Museum. The beautiful images are accompanied by informative text. For travelers—armchair and otherwise—it's a transporting gift. Printed on FSC- certified paper.