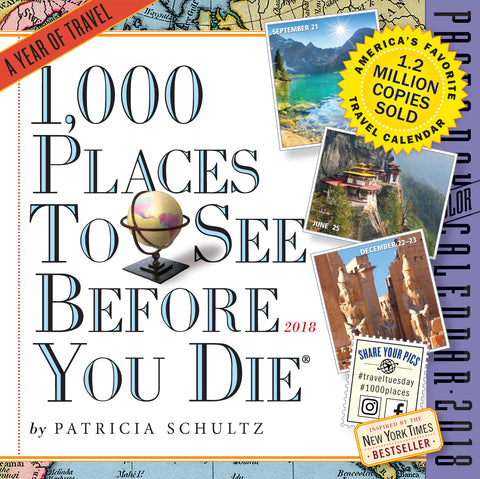 1,000 Places to See Before You Die Page-A-Day Calendar 2018
Travel around the world in 365 days with Patricia Schultz, author of the #1 New York Times bestselling book 1,000 Places to See Before You Die, as your personal tour guide. Here are hundreds of world wonders in full color, from South Africa's rugged Garden Route to India's Palace of the Winds to Venezuela's Angel Falls, the highest uninterrupted waterfall in the world at a whopping 3,212 feet. Plus Global Intelligence quizzes, Traveler in the Know tips, and quotes to inspire
any traveler (actual and armchair).