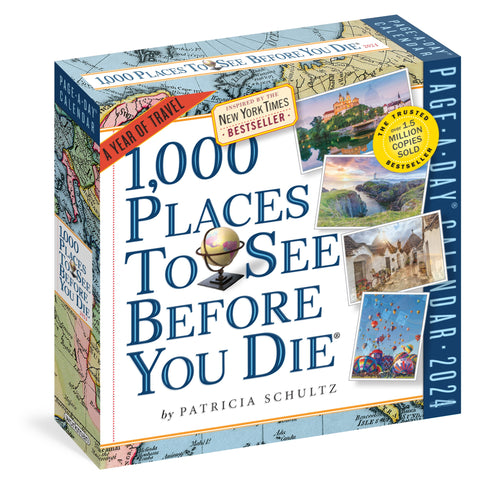 1,000 Places to See Before You Die Page-A-Day Calendar 2024
Indulge your wanderlust and adventurous spirit, all year long.
It's daily inspiration to get up and go, Patricia Schultz, author of the phenomenally bestselling book 1,000 Places to See Before You Die. Trek the dramatic terrain of Tasmania's Freycinet National Park. Snorkel the crystal-clear lagoons of Bora Bora. Discover the vibrant cultural tapestry of the port city of Kochi in Kerala, India. These are just a few of the hundreds of recommended destinations around the world, each one accompanied by thrilling photos and text packed with facts, quizzes, history, and more. Printed on responsibly sourced paper and 100% recyclable.