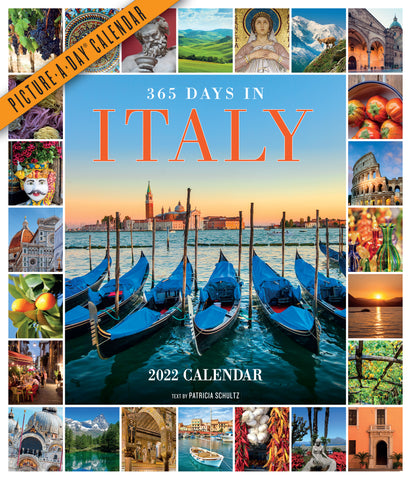 365 Days in Italy Picture-A-Day Wall Calendar 2022
A yearlong tour of Italy in glorious full-color photos for every day.

As any visitor will tell you, Italy is a country that enriches your spirit. 365 Days in Italy is the next best thing to hopping on a plane and experiencing the country firsthand. Each month is a tour-in-photographs of a fabulous region or city, from the Renaissance majesty of Florence, to Palermo, Tuscany, and  Sorrento, said to be home to mythical sirens. The transporting images are accompanied by history, lore, and traveler's tips. For the Italophile, every glance is an escape. Printed on FSC-certified paper.