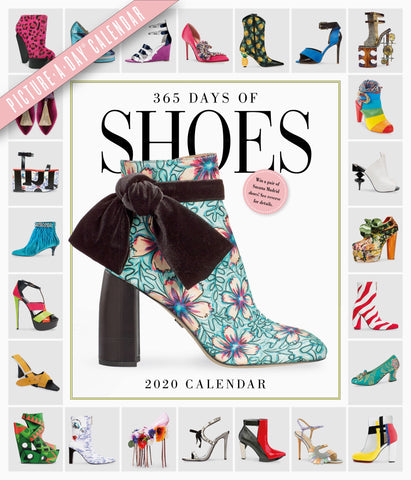 365 Days of Shoes Picture-A-Day Wall Calendar 2020
A trés chic gift for footwear fanatics.

For shoe lovers (you know who you are), this beautiful, luxe calendar is an essential wall accessory. Inspired by Linda O'Keeffe's international bestseller Shoes, it's a yearlong ode to the chic, the elegant, the sexy, the minimalist, the over-the-top shoes that spruce up any outfit (or tantalize from shop windows and internet tabs). Stuart Weitzman, Jerome C. Rousseau, Manolo Blahnik, vintage Luciano Volta—the top designers are all here, along with vintage pieces. Bask in the glory of glamour!

Picture-a-Day® Wall Calendars include hundreds of gorgeous full-color and black-and-white photographs that indulge our hobbies, curiosities, and obsessions. Each month's grid includes a large image with informative text, plus additional images for nearly every day of the year.