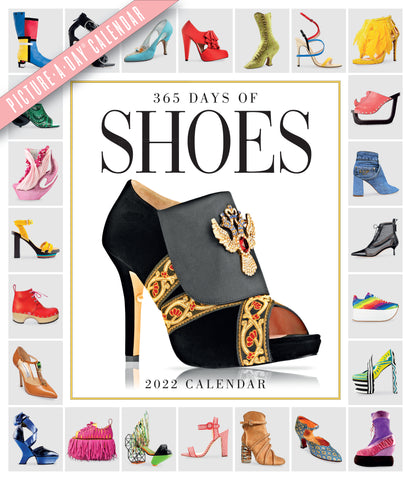 365 Days of Shoes Picture-A-Day Wall Calendar 2022
A year of style inspiration to remind you that the world is your runway.
365 Days of Shoes features footwear ranging from the sexy to the prim, the flashy to the polished—kitten heels from Manolo Blahnik. Futuristic Issey Miyake sandals. Vintage Dior pumps. Thigh-high boots that are the very definition of extra. Adapted from Linda O'Keefe's bestselling book Shoes, this calendar also includes inspirational quotes from fashion icons—Coco Chanel, Christian Louboutin, and more—as well as a chance to win a pair of Ruthie Davis shoes. Printed on FSC-certified paper.