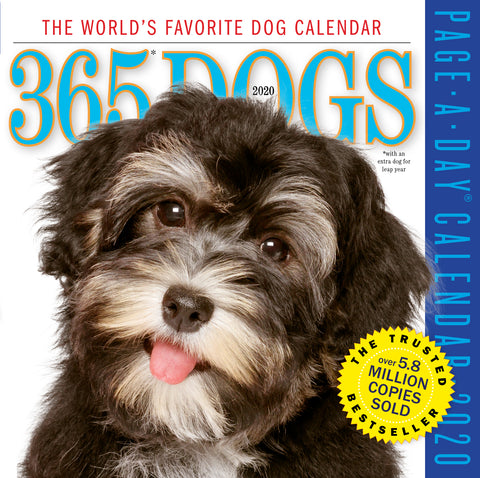 365 Dogs Page-A-Day Calendar 2020
A year-long celebration of everyone's best friend.

More dogs equal more joy, more nuzzling, more love. Featuring full-color photos of the hundreds of winners of the 2020 Dog Calendar Contest, here are perky Labradors, athletic Retrievers, and a Terrier whose jolly expression says "Wanna play fetch?" Plus Chihuahuas in holiday sweaters, a Corgi romping along sandy shores, an Irish Setter radiating energy and cheer, and a so-cute-you-just-have-to-give-her-a-treat Poodle. Includes health-care tips, quotes from dog lovers, inspiring rescues, and more! Simply the best dog calendar published.