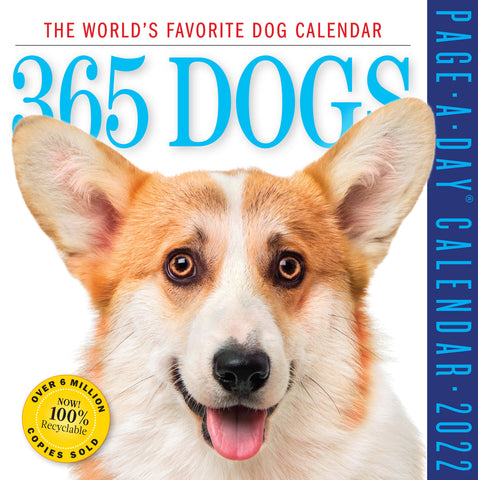 365 Dogs Page-A-Day Calendar 2022
Awww, just look at these perky ears, wagging tails, wet noses, and sweet dispositions!

365 Dogs is the calendar that celebrates dogs and all the love they bring into our lives. It's a yearlong parade starring the adorable winners of the 2021 Dog Calendar Contest. Energetic Aussies with stunning blue eyes. Droopy-eared Bassets with irresistibly forlorn expressions. Plus amiable Labradoodles, fluffy Shih Tzus, mixed-breeds of all
descriptions, and a brave Siberian Husky nose-to-nose with a curious moose. Includes heartwarming rescue stories, canine health and care tips, and quotes: "Many, many words are expressed by a dog's eyes."— Dodie Smith, The 101 Dalmatians. Printed on FSC-certified paper and 100% recyclable.