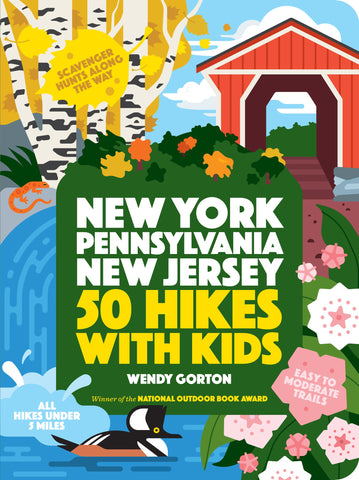 50 Hikes with Kids New York, Pennsylvania, and New Jersey
Spark a love of nature!

Handcrafted for caregivers that want to spark a love of nature, 50 Hikes with Kids highlights the most kid-friendly hikes in New Jersey, New York, and Pennsylvania. These hikes are perfect for little legs—they are all under five miles and have an elevation gain of 900 feet of less. Every entry includes the essential details: easy-to-read, trustworthy directions; a detailed map; hike length and elevation gain; bathroom access; and where to grab a bite to eat nearby. Full-color photographs highlight the fun things to see along the trail.