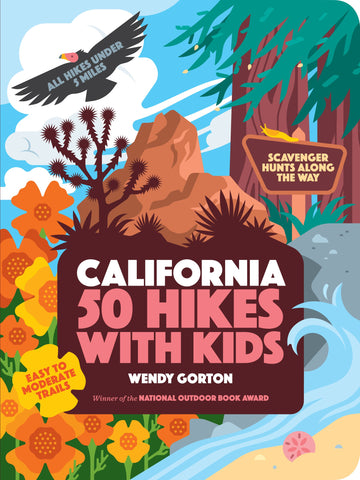 50 Hikes with Kids California
Spark a Love of Nature!

California kids live in a magnificent natural playground, and 50 Hikes with Kids California helps them explore its beaches, deserts, mountains, and forests. Scavenger hunts for every hike make it fun for families to learn about the region's geology, flora, and fauna. For successful adventures with even the youngest trekkers, award-winning author Wendy Gorton includes a detailed map, trustworthy and intuitive directions, a difficulty rating, restroom info, and places to grab a snack nearby for every trip.