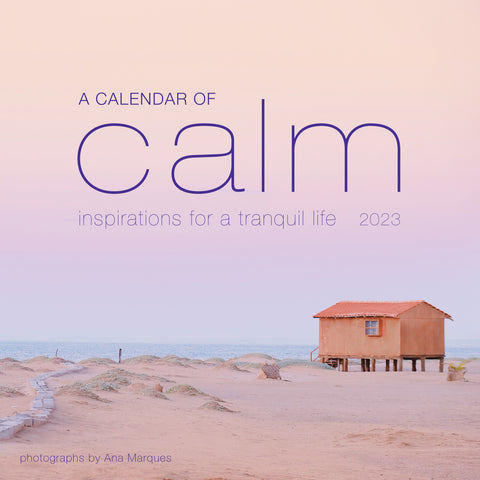 A Calendar of Calm Wall Calendar 2023
It's a full year of serenity.

Showcasing the breathtaking and dreamlike compositions of photographer Ana Marques, A Calendar of Calm takes you away from the stress of daily life to a place where you can breathe freely and find your inner calm. Featuring minimalist imagery awash in soft yet vibrant pastel colors, these images—a craggy canyon shrouded in mist, a gorgeous beach at sunset— encourage contemplation and peace. Accompanying the photographs are meditations and quotes: "You are not a drop in the ocean. You are the entire ocean in a drop."—Rumi. Printed in the USA on responsibly sourced paper.