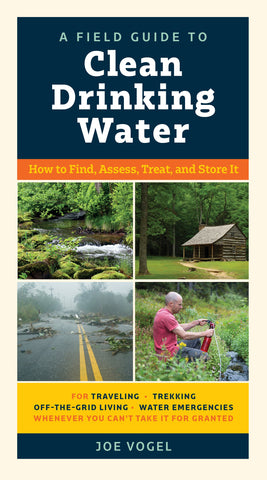 A Field Guide to Clean Drinking Water
How to find and prepare safe drinking water—anywhere, any time!
Clean drinking water may be the last thing we think about day to day—but it's the first thing we need in an emergency. Now, survival expert and biologist Joe Vogel explains how to find, treat, and store safe drinking water—even in the most extreme conditions.
A Field Guide to Clean Drinking Water
includes information about:
The role of water in the body and how to calculate your water requirement
Plants, geographical features, and more indicators that signal the presence of water
How to collect dew and precipitation, and extract water from plants
How to screen "raw water" for bacteria, pesticides, and other contaminants
Every purifying method from boiling techniques to chemical disinfection
And storage options that meet every need.
Small enough to take anywhere—and broad enough to cover everything—this is a vital manual for backpackers, survivalists, and anyone who may need to know how to create their own drinking water.