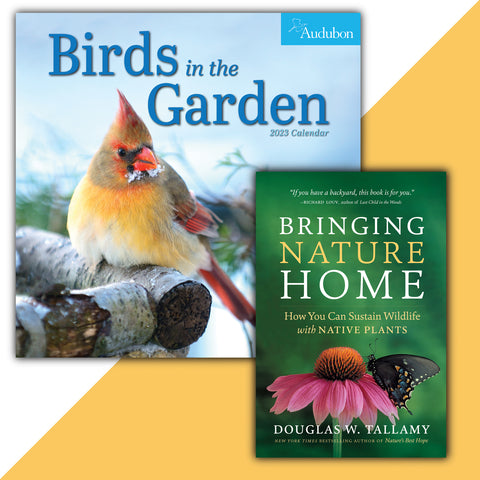 A Garden Full of Birds Set
Website exclusive calendar and book set.
A perfect gift for the bird lover, gardener, and naturalist, celebrating birds in their natural settings, all year long.
 
Audubon Birds in the Garden Calendar features vibrant color photos of beautiful birds, accompanied by detailed species and habitat information and tips for bird lovers.
In Bringing Nature Home, Douglas W. Tallamy reveals the unbreakable link between native plant species and native wildlife. When native plants disappear, the insects disappear, impoverishing the food source for birds and other animals. But we can all take simple steps to help reverse this alarming trend: everyone with access to a patch of earth can make a significant contribution toward sustaining biodiversity by simply choosing native plants.