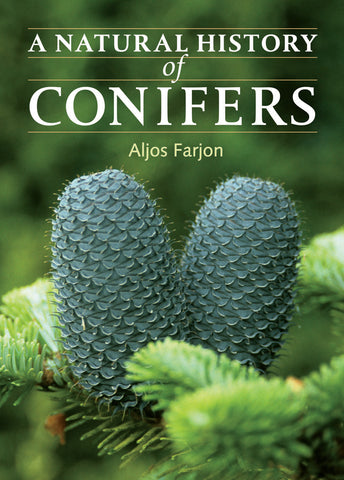 A Natural History of Conifers
A compelling account of the extraordinary relatives of ordinary garden conifers.

Leading expert Aljos Farjon provides a compelling narrative that observes conifers from the standpoint of the curious naturalist. It starts with the basic question of what conifers are and continues to explore their evolution, taxonomy, ecology, distribution, human uses, and issues of conservation. As the story unfolds many popular misconceptions are dispelled, such as the false notion that all conifers have cones. The extraordinary diversity of conifers begins to dawn as Farjon describes the diminutive creeping shrub Microcachrys tetragona, whose strange seed cones resemble raspberries, and the prehistoric-looking Araucaria meulleri.

The taxonomic diversity of conifers is huge and Farjon goes on to relate how, over the course of 300 million years, these trees and shrubs have adapted to survive geological upheavals, climatic extremes, and formidable competition from flowering plants. All who seek to learn more about the early history of life on our planet will cherish this book.