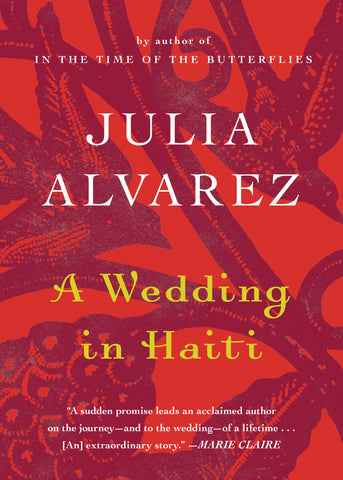 A Wedding in Haiti
"[A] beguiling memoir of family and culture."—O, The Oprah Magazine

In a story that travels beyond borders and between families, acclaimed Dominican novelist and poet Julia Alvarez reflects on the joys and burdens of love—for her parents, for her husband, and for a young Haitian boy known as Piti. In this intimate true account of a promise kept, Alvarez takes us on a journey into experiences that challenge our way of thinking about history and how it can be reimagined when people from two countries—traditional enemies and strangers—become friends.

Julia Alvarez's new novel, Afterlife, is available now.