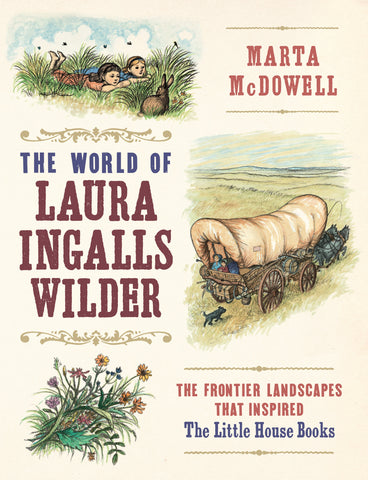 The World of Laura Ingalls Wilder
"If you loved Wilder's books, or if you garden with a child who loves her books, you will enjoy the read." —San Francisco Chronicle

In this revealing exploration of Laura Ingalls Wilder's deep connection with the natural world, Marta McDowell follows the wagon trail of the beloved Little House series. You'll learn details about Wilder's life and inspirations, pinpoint the Ingalls and Wilder homestead claims on authentic archival maps, and learn how to grow the plants and vegetables featured in the series. Excerpts from Wilder's books, letters, and diaries bring to light her profound appreciation for the landscapes at the heart of her world.

Featuring the beloved illustrations by Helen Sewell and Garth Williams, plus hundreds of historic and contemporary photographs, The World of Laura Ingalls Wilder is a treasure that honors Laura's wild and beautiful life.