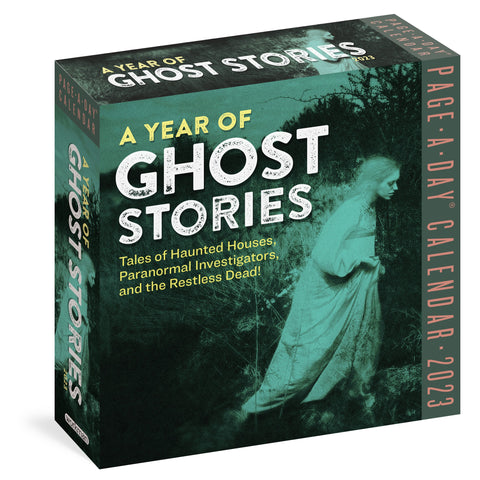 A Year of Ghost Stories Page-A-Day Calendar 2023
Another fun and fascinating year of spirits, hauntings, and supernatural happenings.

Learn the story of Sister Marie Inconnue, the headless spectral nun said to wander Canada's Beaubears Island asking visitors, "Pardonnez-moi, have you seen my head?" The fiery ghost ship The Palantine off Block Island, Rhode Island. And the ghost bus that terrorized London in the 1930s. Plus origins of the Ouija Board, Reasons Why Ghosts Haunt, Ambrose Bierce's "The Middle Toe of the Right Foot" and other classic ghost stories, and creepy quotes: "The dead have a lot of unfinished business, which is why we're still here."—Ghost Town (2008). Printed on responsibly sourced paper and 100% recyclable.