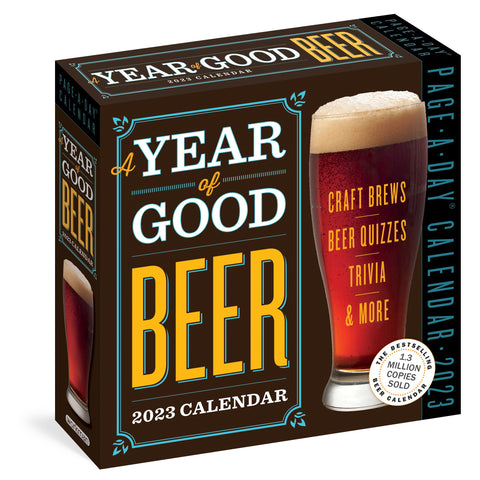 A Year of Good Beer Page-A-Day Calendar 2023
Bottoms up to a year of fantastic beer recommendations.

Crack open Sierra Nevada's easy drinking Wild Little Thing Slightly Sour Ale, with aromas of guava, hibiscus, and strawberry combining for a nicely balanced tartness. The Schlenkerla Oak Smoked Doppelbock, boasting a smooth smokiness and multilayered malt intensity. Plus American Craft Brewery Destinations (including the Russian River Brewing Co. in Santa Rosa, California), Beer Quizzes, Proper Glassware for Beer Styles, and How to Read a Beer Label: A session beer just means it's lower in alcohol—usually 5 percent by volume or less. (Although it can refer to almost any style, session IPAs are the most popular.) Printed on responsibly sourced paper and 100% recyclable.