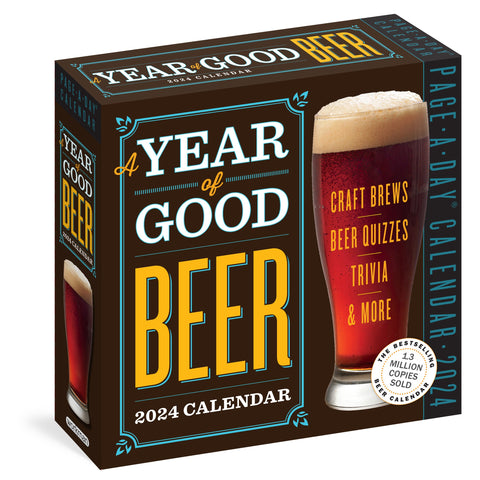 A Year of Good Beer Page-A-Day Calendar 2024
Your Daily Quaff.
Every day is better with a good beer in hand. Crack open a Super Delicious Nitro Session Stout from Short's Brewing—but be sure to pour this one into a glass to enjoy the pillowy nitro head. For IPA lovers, Ecliptic Brewing's Phaser Hazy is packed with hop oil energy. Crave something different? Cerveceria Colorada's  Senor Pina spins fresh pineapple into a balanced blonde ale. In addition to hundreds of recommendations, here is Beer Vocabulary, Beer Styles, and Fun Beer Facts: While the Czech Republic leads the world in beer consumption, China consumes the most beer overall.
Printed on responsibly sourced paper and 100% recyclable.