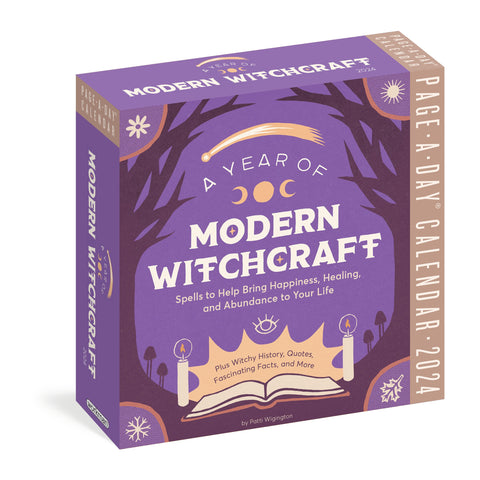 A Year of Modern Witchcraft Page-A-Day Calendar 2024
Spells for Daily Life.
For modern witches—or anyone wishing to live a positive, confident life—discover a year of spells designed to improve your chances for love, prosperity, and happiness. Open yourself up to learning and insight with the Wisdom Bath Ritual. Invite good luck with the Keys to Good Fortune Spell. And for a small business owner, bring on new customers with the Spell to Attract Business. Plus famous quotes on sorcery, crystals and herbology defined, fascinating witches from history, even advice on planting a protective herb garden. (Bonus: You can use the herbs you grow in meal prep, too!) Printed on responsibly sourced paper and 100% recyclable.