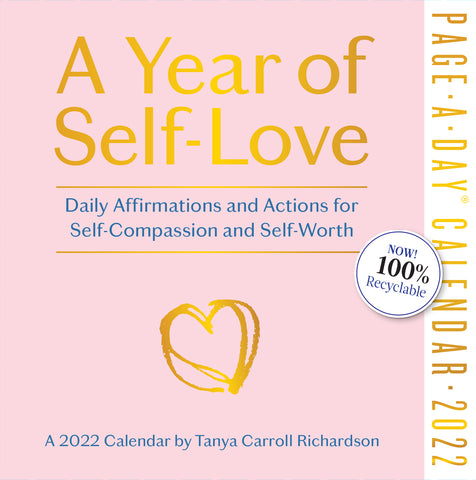 A Year of Self-Love Page-A-Day Calendar 2022
Empower yourself, motivate yourself, love yourself—gently and unconditionally.

A daily reminder to nurture your spirit and empower self-growth. From spiritual and self-help author Tanya Carroll Richardson, A Year of Self-Love is the calendar that delivers a healing message on every page, along with a concrete action to apply it to your life. Today's Message: "My packaging is amazingly unique! I don't look exactly like anyone else—and I'm learning to love that." Today's Action: "Today I'll send love to a part of my body that is aching or that I have rejected in the past. That loving energy spreads through me and out into the world, creating a loving path before me." Relearn to love yourself, one day at a time. Now 100% recyclable and printed on FSC-certified paper.