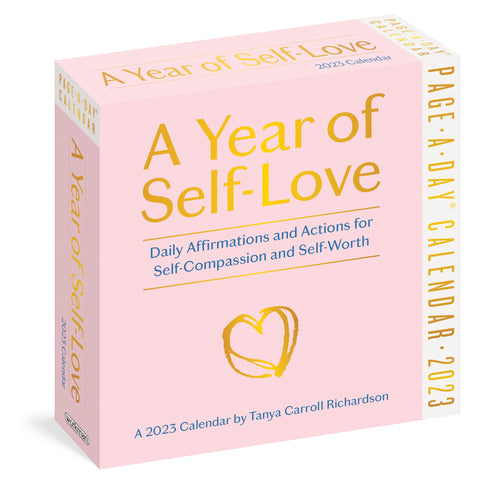 A Year of Self-Love Page-A-Day Calendar 2023
A  year of empowerment and motivation to nurture your spirit and be your best self.

Each page features an insightful healing message, accompanied by an action to apply to your life. Message: Slowing down helps me tune in to the moment and what I need. Action: Today I'll practice the art of slowing down by stopping to gaze out the window, stretching or walking around the block as a break from work, or purposely savoring my lunch. And Message: Equal rights and justice are what everyone deserves, and concepts I'm always trying to promote, live by, and love by. Action: Perhaps the only real path to peace is equal rights and justice. Let me better foster these concepts in my own life and in the world today. Learn to live the meaningful life you want—and love yourself fully—every day. Printed on responsibly sourced paper and 100% recyclable.