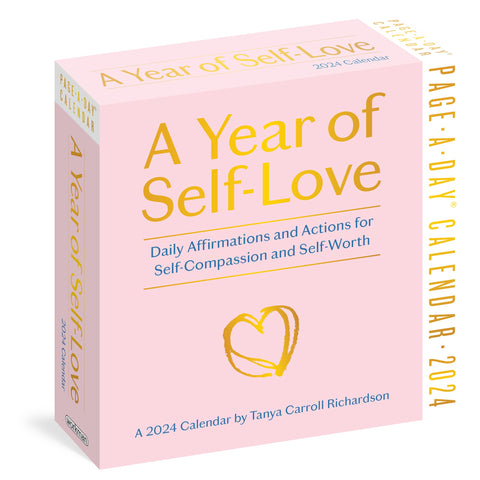 A Year of Self-Love Page-A-Day Calendar 2024
Healing Actions & Affirmations.
Learn to love yourself and embrace your gifts, day by day. From Tanya Carroll Richardson, author of the book Love Notes to My Self, this calendar features hundreds of affirmations and loving meditations. Each is accompanied by a concrete action item to help you apply the message to your own life. Message: I give myself the grace to say "no" without apology or second thought. Action: Today I'll notice if there's a request I can politely say "no" to, making the week ahead more manageable. It's a roadmap to living life on your terms. Printed on responsibly sourced paper and 100% recyclable.