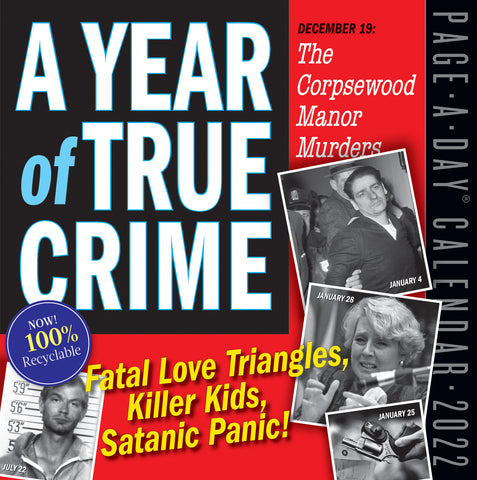 A Year of True Crime Page-A-Day Calendar 2022
A full year of spine-tingling cases for the true crime fan.
 
For Law & Order addicts and crime podcast junkies, this is the national bestselling calendar that indulges all of our guilty pleasures, all year round. Learn the sordid stories behind headlines like "Headless Body Found in Topless Bar." The Black Dahlia and other notorious unsolved cases. Plus trivia, True Crime Quizzes, inspirational survivor stories, the best Netflix and Chill(ing) documentaries to keep you up at night, weirder-than-fiction crimes, and life lessons for would-be criminals: If you don't want to get caught, do not get a tattoo detailing your crime in exhaustive detail. Busted! Now 100% recyclable and printed on FSC-certified paper.