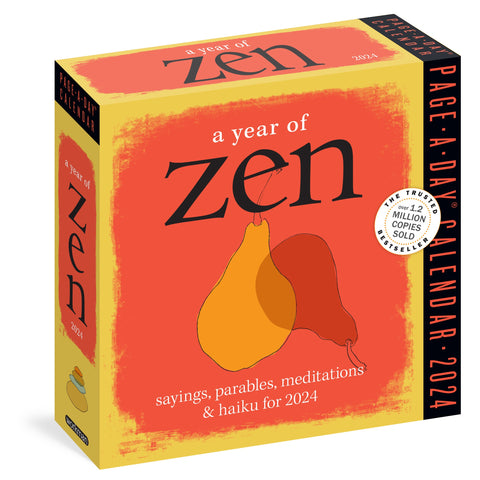 A Year of Zen Page-A-Day Calendar 2024
A moment of Zen every day. 
Open your mind every day to a fresh perspective. A moment of enlightenment or powerful truth to inspire contemplation. Based on the bestselling book The Little Book of Zen, this calendar features quotes, koans, parables, and sayings that embody the Zen way. Each day offers wisdom from ancient sages and modern thinkers, eastern and western sources—from Lao-tzu "The scholar gains every day; the man of Tao loses every day" to Sharon Salzberg: "it's never too late to take a moment to look." I take refuge in awareness; I take refuge in truth; I take refuge in love. —Tara Brach. Printed on responsibly sourced paper and 100% recyclable.