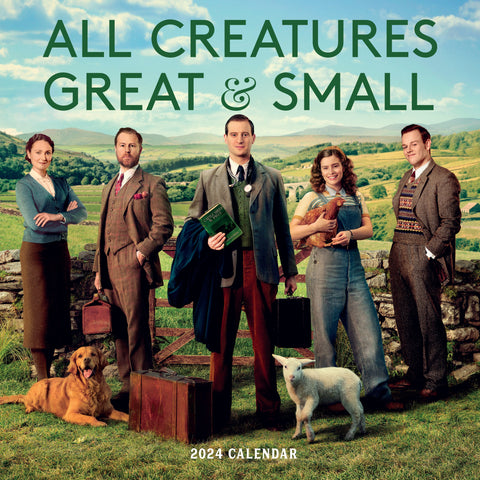 All Creatures Great and Small Wall Calendar 2024
"You need to be you. Follow your heart. It's what got you here in the first place, isn't it?"-Helen
For fans of the MASTERPIECE PBS series, as well as James Herriot's classic books, enjoy this delightful, yearlong escape into All Creatures Great and Small. Beautiful photographs from the series, together with quotes from its charming characters, capture the heart of this beloved world: the pride of farmers, people's love for their animal companions, the thrill of new romance—and, of course, the rugged beauty of the Yorkshire countryside. Printed on responsibly sourced paper.