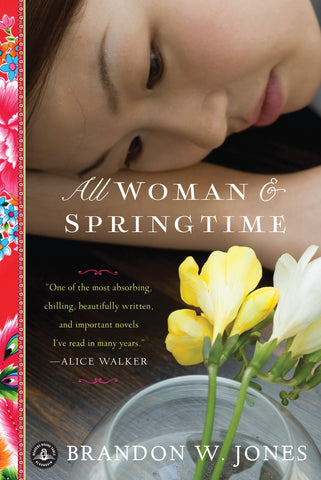 All Woman and Springtime
Before she met Il-sun in an orphanage, Gi was a hollow husk of a girl, broken from growing up in one of North Korea's forced-labor camps. A mathematical genius, she learned to cope with pain by retreating into a realm of numbers and calculations, an escape from both the past and the present. Gi becomes enamored of the brash and radiant Il-sun, a friend she describes as "all woman and springtime." But Il-sun's pursuit of a better life imperils both girls when her suitor spirits them across the Demilitarized Zone and sells them as sex workers, first in South Korea and then in the United States.
All Woman and Springtime takes us behind the iron curtain of the most mysterious country on earth as it weaves a heartbreaking, breath-taking story.