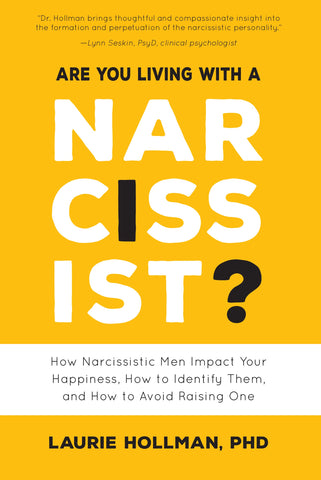 Are You Living with a Narcissist?
What's the difference between narcissism and normal love? In the current political and social climate, narcissistic tendencies are coming under more scrutiny, but there are so many nuances to navigate, and many women don't know how to identify or respond to narcissists when they meet them, especially if they happen to be in their own home. In Are You Living with a Narcissist?, psychoanalyst Laurie Hollman, PhD, helps you identify the narcissists in your life and recognize the effect they have on your family and happiness—and what to do about it. This groundbreaking, thoroughly researched guide explores:
the symptoms of Narcissistic Personality Disorder;
the spectrum of healthy to pathological narcissism;
how to raise a child so that he does not become a narcissist;
how spouses of narcissists can live happy, healthy lives;
the relationship between male narcissism and violence;
the impact of culture on narcissism;
and more!