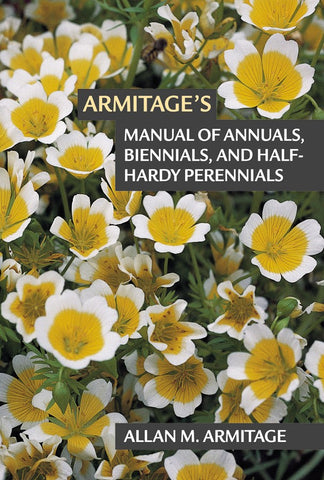 Armitage's Manual of Annuals, Biennials, and Half-Hardy Perennials
In the tradition of his classic Herbaceous Perennial Plants, Allan M. Armitage has compiled descriptions and assessments of 245 genera of true annuals as well as plants that behave like annuals in USDA zones 1–7. Focusing on identifying the plants, successful culture, and their primary garden attributes, Armitage discusses 279 species in detail and summarizes the distinguishing features of hundreds of cultivars, many of which he has tested himself. Classics like begonias and pelargoniums are juxtaposed with newcomers from Australia, and all are subject to Armitage's critical eye.

This book is only available through print on demand. All interior art is black and white.