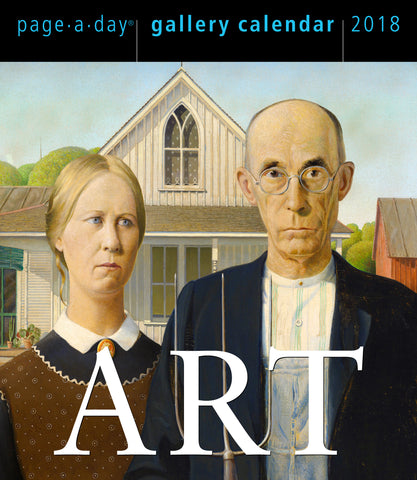 Art Page-A-Day Gallery Calendar 2018
An ode to visual art, featuring over 300 carefully curated and impeccably reproduced masterpieces. Every day, a new work to consider and enjoy: Jan Vermeer's Girl with a Pearl Earring. Vincent van Gogh's Irises. An intricate quilt by Faith Ringgold. A stunning woodblock print by Kitagawa Utamaro. Offering sumptuous, thought-provoking works spanning continents, cultures, and a variety of media, from photography to sculpture, from furniture to painting, and beyond, all printed in full-color on coated paper.

The Rolex of calendars, the Page-A-Day Gallery Calendar elevates what a calendar can be, incorporating engaging content with the weight, style, and visual richness usually reserved for art books. A sophisticated gift for collectors, connoisseurs, and aficionados--and an aesthetic upgrade for any desktop.