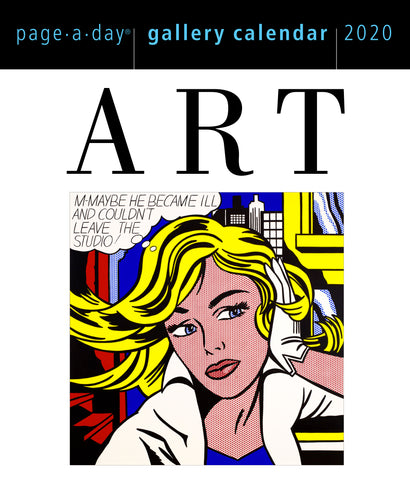 Art Page-A-Day Gallery Calendar 2020
A museum for your desktop.

A year of hundreds of masterpieces, mesmerizingly reproduced in glossy, full-color photographs. Featuring a diverse and international selection, dating from prehistoric to contemporary art, this calendar is a veritable world history of art in day after day of richly detailed sculpture, painting, photography, woodblock prints, and crafts. Beauford Delaney's modern and reverent oil painting of James Baldwin. Su Hanchen's finely detailed silk scrolls. A '60s Campbell's Soup–patterned pop art dress. A glowing gold and turquoise Aztec shield—and more captivating treasures.

Page-a-Day® Gallery Calendars include 160 sheets of glossy, high quality paper printed with gorgeous full-color photographs. Each calendar is packaged in a clear plastic box that opens into a desktop easel for elegant, inspiring display.