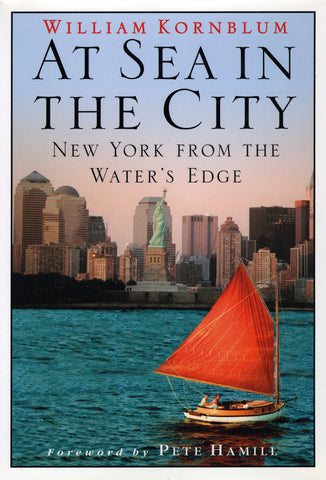 At Sea in the City
New York is a city of few boundaries, a city of well-known streets and blocks that ramble on and on, into our literature, dreams, and nightmares. We know the city by the byways that split it, streets like Broadway and Madison and Flatbush and Delancey. From those streets, peering down the blocks and up at the top floors, the city seems immense and endless.

And though the land itself may end at the water, the city does not. Long before Broadway was a muddy cart track, the water was the city's most distinguishing feature, the rivers the only byways of importance. Some people, like William Kornblum, still see the city as an urban archipelago, shaped by the water and the people who have sailed it for goods, money, pirate's loot, and freedom. For them, the City will always be an island.

William Kornblum--New York City native, longtime sailor, urban sociologist, and first-time author--has spent decades plying the waterways of the city in his ancient catboat, Tradition. In At Sea in the City, he takes the reader along as he sails through his hometown, lovingly retelling the history of the city's waterfront and maritime culture and the stories of the men and women who made the water their own. In At Sea in the City and in Kornblum's own humility, humor, and sense of wonder, one detects echoes of E. B. White, John McPhee, and Joseph Mitchell.