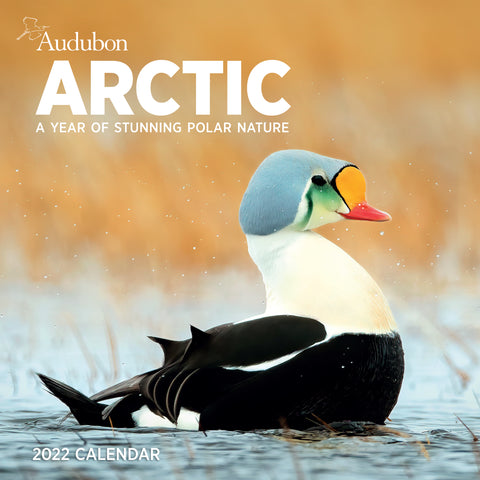 Audubon Arctic Wall Calendar 2022
A photographic journey into the heart of the pristine and imperiled Arctic.

Audubon Arctic celebrates one of the most intact ecosystems in North America. It is a crucial habitat for 47 land and marine mammal species and more than 200 species of birds that migrate there from all 50 states and 6 continents. A colorful King Eider duck swims on calm waters. Dall sheep rest on a craggy hill, surrounded by towering mountains. Moose wander a boundless prairie. The aurora borealis shimmers across an impossibly vast sky. Many of the photographs were taken in Audubon's own Arctic National Wildlife Refuge in Alaska. Captions include information about the featured species and Audubon's fight to protect the land from oil drilling and other industrial threats. Printed on FSC-certified paper. Every purchase helps support the National Audubon Society.