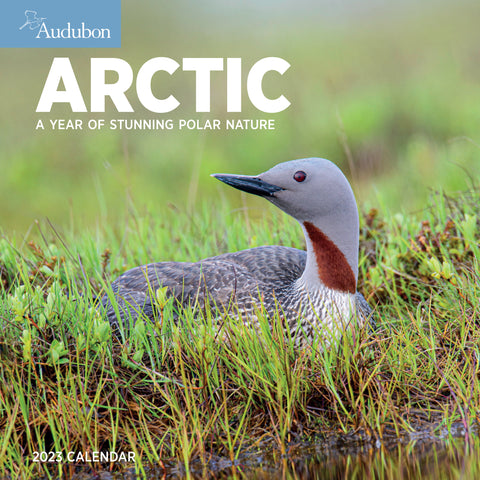 Audubon Arctic Wall Calendar 2023
For every nature lover concerned about climate change.

A year of gorgeous photographs showcasing the wildlife, flora, and landscapes of one of the most remote and breathtaking regions of the planet. Audubon is synonymous with wildlife conservation, and many of these images are from the organization's own Arctic National Wildlife Refuge in Alaska. Mallards at the shore of a pristine lake ringed by mountains. Polar bears wrangling at the edge of an ice floe. Rugged musk oxen facing a blizzard head-on. And large-antlered caribou grazing a colorful meadow. Detailed captions provide information about featured species, natural wonders, and Audubon's work to fight against drilling and other industrial threats. Printed on responsibly sourced paper.