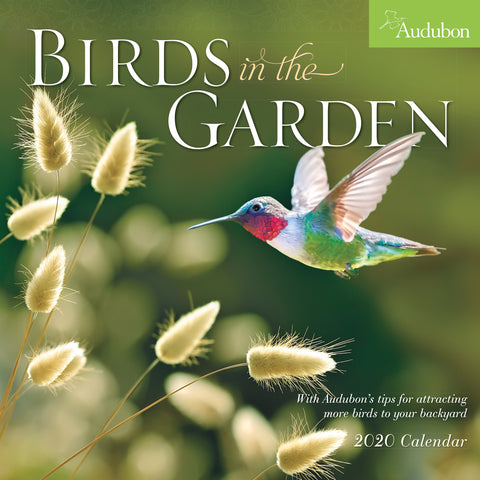 Audubon Birds in the Garden Wall Calendar 2020
A yearlong celebration of the creatures that alight in our backyards, enlivening them with jewel-like beauty and merry song.

From Audubon, the nation's leading organization of avian experts, here's a calendar that combines two popular hobbies: gardening and birdwatching. Every month features gorgeously photographed blossoms and bird sightings: a ruby-tinged House Finch munching on spring buds, a golden European Siskin landing on velvety moss, and a Great Tit balancing on a mushroom in the autumn afternoon light. With information on a variety of species, as well as tips on feeding birds in winter, planning a bird trip without a guide, and more. Printed on FSC-certified paper.