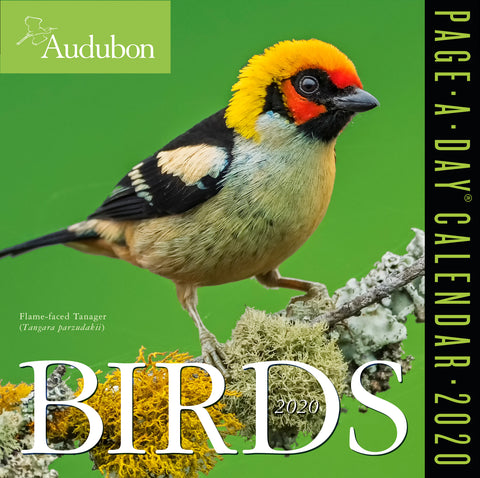 Audubon Birds Page-A-Day Calendar 2020
A perfect gift for bird-watchers and nature lovers.

In hundreds of detail-rich photographs, Audubon Birds presents a year of daily sightings of species from around the world, captured in their natural habitats in lush full color. There are birds of the tropics (like a neon blue-and-yellow Macaw), birds of prey (including a Bald Eagle with an astonishing wingspan), plus, desert birds, arctic birds, and familiar backyard songbirds (including a gold-hued Bunting)—all perched on top of your desk. A perfect gift for birders and nature lovers, this calendar also includes captions with scientific and common names, as well as facts on plumage, habits, and nests.