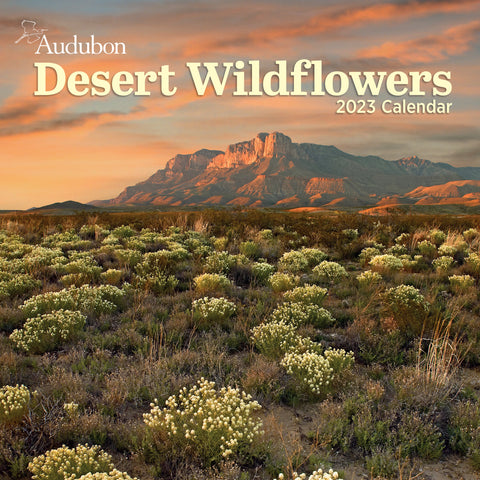 Audubon Desert Wildflowers Wall Calendar 2023
A delightful gift for the nature lover.

Hikers, photographers, flower lovers, and nature enthusiasts admire the way desert wildflowers add unexpected pops of brilliant color to their arid, monochromatic surroundings—and their fragility and transience makes these jewels of the desert even more rare and special. From the tall purple spires of the Arizona Lupine to the delicate Dune Evening Primrose, which blankets the landscape after winter rains, from the fiery red Desert Paintbrush to the bell-shaped blossoms of the Desert Lily, this new calendar from the National Audubon Society showcases a year of North American species in their native habitats. It's a celebration of beauty found in the most surprising places. Printed in the USA on responsibly sourced paper.