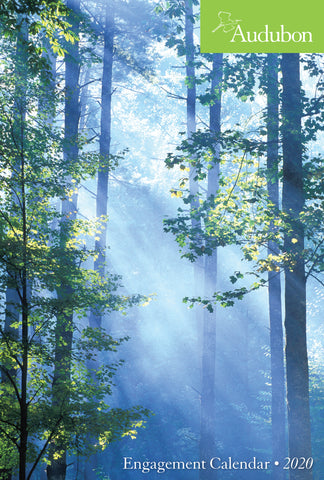 Audubon Engagement Calendar 2020
Every week, enjoy a welcome reminder to celebrate the earth's natural beauty.

Spectacular portraits of flora and fauna from around the world enliven a hard-working engagement calendar. Among the 52 lush landscapes: a dense curtain of moss clinging to flowering dogwood trees; radiant flowers bursting through forest floor; a gliding albatross's enormous wingspan. With informative captions and spacious weekly grids alongside outstanding nature photography, this calendar is the perfect organizer for nature lovers. Printed on FSC-certified paper.