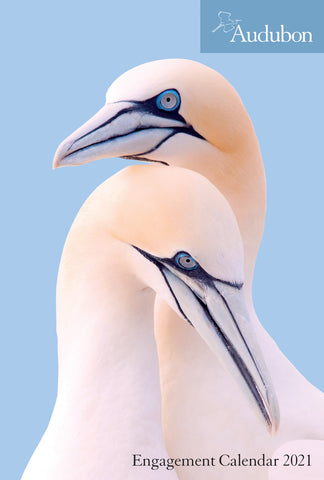 Audubon Engagement Calendar 2021
Every week, enjoy a welcome reminder to celebrate the earth's natural beauty.

Combining a practical week-at-a-glance write-in grid with spectacular nature photography, the Audubon Engagement Calendar captures both awe-inspiring wonders and pristine scenes of quiet beauty. Raindrops cling to the bright petals of a California Poppy. Glaucous Gulls rest on a Greenland iceberg. Golden Hillside Daisies blanket California's Carrizo Plain National Monument. And Venezuela's Angel Falls—the world's highest free-falling waterfall—plunges 3,212 feet. It's a celebration of nature, its power, and its glorious diversity. Printed on FSC-certified paper.