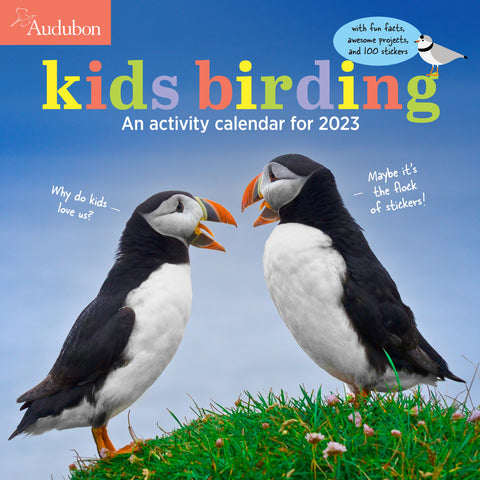 Audubon Kids Birding Wall Calendar 2023
The joys of birding for the young and naturally curious.

.Each month features gorgeous photographs of birds in their natural habitats, fascinating facts about the world's bird species, and tips for how kids can help the birds in their local environment. And then there are the games and projects: Play a backyard version of "I Spy." Make a bird feeder out of recycled materials to help keep avian visitors healthy and fed. And map out a Habitat Patch to observe the birding (and other) activity in a small space over time. Plus a whole flock of stickers! Printed on responsibly sourced paper.