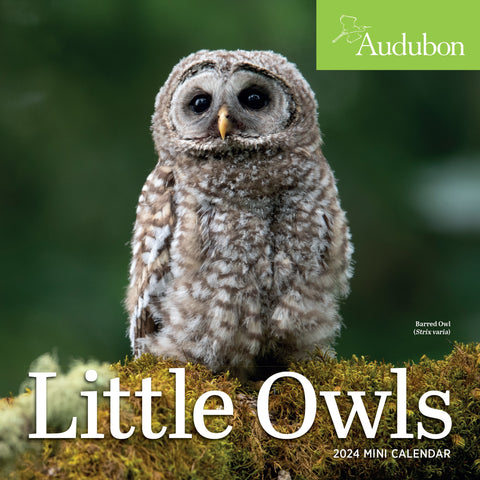 Audubon Little Owls Mini Wall Calendar 2024
Hoots and trills.
Little owls in a little calendar—it just doesn't get cuter. From the National Audubon Society, the organization synonymous with birds, here is a year of diminutive owls beautifully photographed in their natural habitats. A Northern Pygmy-Owl, expression brimming with curiosity. An adorably fluffy Barred Owl. And the stunning white plumage of a Snowy Owl. Captions feature common and scientific names and information about the featured species' voice, habitat, and range.
Printed on responsibly sourced paper.