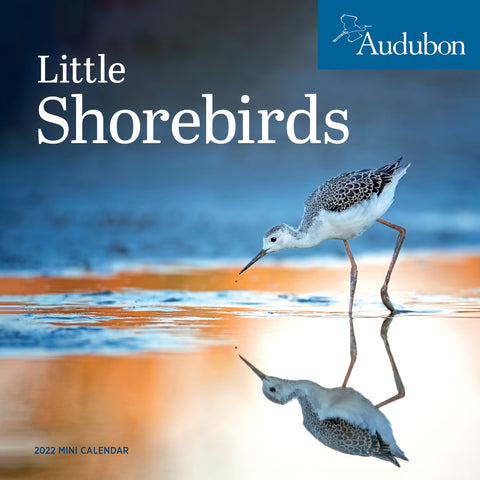 Audubon Little Shorebirds Mini Wall Calendar 2022
Shorebirds are an amazing collection of beaks and legs, quirks and feats, and are among the most incredible athletes in nature.

Introducing Little Shorebirds, a brand-new mini calendar celebrating the diverse avian species that inhabit the world's coastal regions. From  Audubon, the organization synonymous with birds, here are a dozen shorebirds photographed in beautiful full color and exquisite detail. A juvenile 
Black-winged Stilt, reflected in still water. An American Oystercatcher feeding her chick on a sandy beach. And a striking Killdeer surrounded by wildflowers. Audubon is committed to helping protect the fragile ecosystems that are critical to these species' survival, and each of these images  drives home why their efforts are so important. Printed on FSC-certified paper. Every purchase helps support the National Audubon Society.