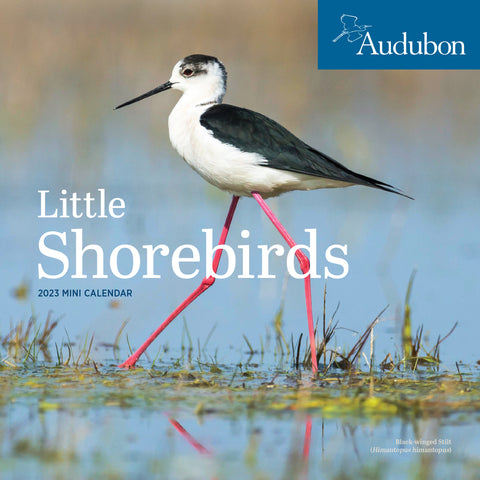 Audubon Little Shorebirds Mini Wall Calendar 2023
A tribute to amazing little birds in a little calendar designed to fit in even the smallest spaces.

A pair of Pied Stilts high-stepping through the water. A Redcapped Plover on a windy sand dune. And a Killdeer guarding an adorably fuzzy chick. Returning for its second season, Little Shorebirds celebrates the diversity and beauty of the avian species that make their homes along the world's coastal regions and waterways. Each month features an exquisite, full-color photograph highlighting its subject in rich detail. Captions describe voices and calls, habitats, and ranges. Backed by the expertise of the National Audubon Society, it's the perfect gift for birders and nature lovers. Printed on responsibly sourced paper.