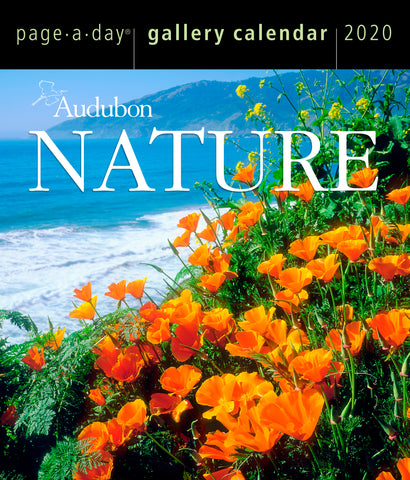 Audubon Nature Page-A-Day® Gallery Calendar 2020
Panoramic vistas, drama, and astounding beauty—it's a year of the most spectacular natural wonders, up close and in vivid color.

Celebrate the power and spectacle of our earth, in hundreds of full-color, detail-rich photographs of flora and fauna from around the world. Audubon Nature showcases the evolving yet everlasting beauty of nature's most compelling sites and creatures with captions describing each glorious location. Behold the monumental jagged rock formations of Utah's Bryce Canyon, a lush Rhododendron forest in full bloom in Bhutan, golden-collared macaws soaring overhead in Brazil, sea arches and a full moon over Malibu, California's crystal waters—and so much more. Awe-inspiring and resplendent, this is the great outdoors as it was meant to be seen—and a perfect gift for wildlife lovers and nature enthusiasts.

Page-a-Day® Gallery Calendars include 160 sheets of glossy, high quality paper printed with gorgeous full-color photographs. Each calendar is packaged in a clear plastic box that opens into a desktop easel for elegant, inspiring display.