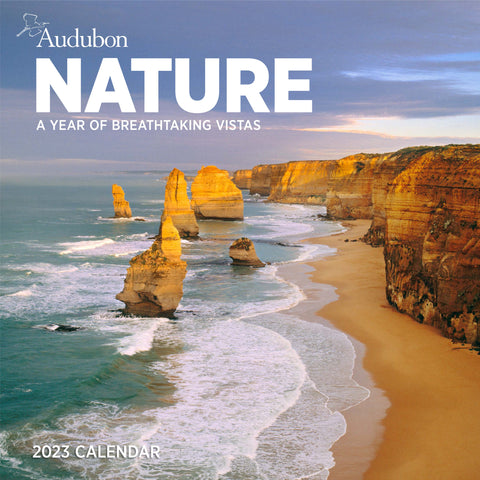 Audubon Nature Wall Calendar 2023
A tribute to America's natural treasures and their power to inspire wonder.

This is the calendar that captures the North American wilderness at its most majestic and most beautiful. Each month, Audubon Nature features an exquisite, full-color photograph showcasing pristine landscapes and distinctive wildlife. Mount Rainier National Park blanketed in a fresh snowfall. A bottlenose dolphin cavorting off the Hawaiian coast. The startling rock formations of Arizona's Monument Valley. And a Piping Plover guarding her eggs on a Long Island beach. Printed on responsibly sourced paper.