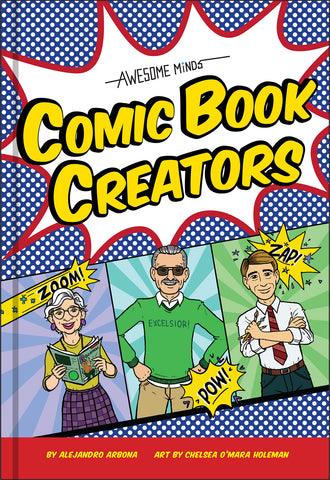 Awesome Minds: Comic Book Creators
Did you know that Superman debuted in 1938 and is considered to have fueled the birth of the superhero craze? Or that Katsuhiro Otomo's Akira was instrumental in introducing manga to the world outside of Japan?

Comic books are now fully part of mainstream pop culture, and this engaging read introduces kids ages 8-12 to the pivotal creators of the world's most beloved comics, as well as the unknown names that have guided the industry to where it is today. From classic superhero tales like Spider-Man to epic fantasy adventures like Elfquest, comic books have inspired legions of devoted fans and accrue sales of over $1 billion annually. Awesome Minds: Comic Book Creators will walk kids through the important milestones in comic book history and the visionaries who helped develop some of the most iconic fictional characters today.