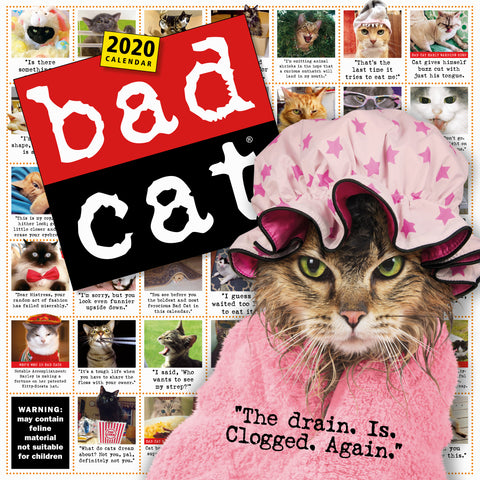 Bad Cat Wall Calendar 2020
A year of cats gone wild!
 
Cats are among the most popular pets in the world—that doesn't mean they're the best behaved. Adapted from the mercilessly funny #1 New York Times bestseller, this calendar features not just monthly but daily images of the naughty, antisocial, and off-kilter kitties that slink around behind their owners' backs, causing capital-T Trouble. Sneering cats, swearing cats, cats caught in unflattering holiday costumes, cats biting the hands that feed them, and blue-eyed little kittens who are mischief incarnate. Plus Bad Cat Early Warning Signs, Bad Cats in Show Business, and Bad Cat Beauty Secrets (Cat retains youthful glow with steady regimen of dirty martinis). Me-owza!