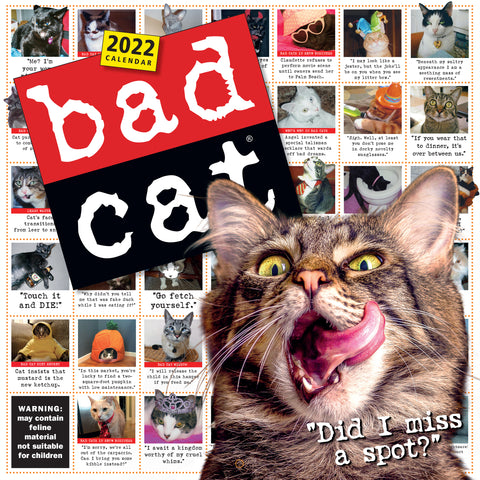 Bad Cat Wall Calendar 2022
Bad cats being bad? Are they ever!

Bad Cat revels in an unabashed year of cats who've gone completely over to the other side. Here are cats caught red-pawed in the liquor cabinet. Cats unconvincingly disguised as bunnies. Cats who trick the family dog into being their partner in crime. Cats in self-imposed time-outs. (Don't worry, there's an ulterior motive.) Plus Who's Who in Bad Cats, Bad Cat Bucket List, Bad Cat Couplets, Bad Cat Diet Secrets, and Bad Cat Early Warning Signs: Cat leaves mouth open between meals, just in case. Printed on FSC-certified paper.