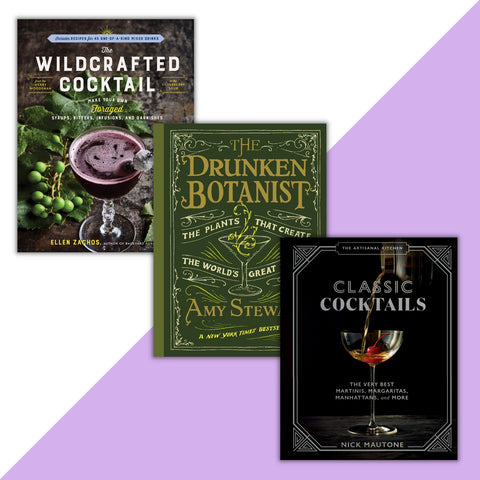 Bartender's Gift Set
Raise a glass to the home bartender and cocktail aficionado with this creative collection of drinks books.

The Artisinal Kitchen: Classic Cocktails
Master the proportions of a classic Martini or put the finishing touches on a Moscow Mule with this essential guide to making classic cocktails.

The Drunken Botanist
Every great drink starts with a plant! The Drunken Botanist uncovers the surprising botanical history and fascinating science of over 150 plants, flowers, trees, and fruits that are behind our cocktails, from gin to scotch to mezcal. This fascinating concoction of biology, chemistry, history, etymology, and mixology—with more than fifty drink recipes and growing tips for gardeners—will make you the most popular guest at any cocktail party.

The Wildcrafted Cocktail: Make Your Own Foraged Syrups, Bitters, Infusions, and Garnishes
The local-foods movement meets the craft cocktail scene! Foraging expert Ellen Zachos shows how to make garnishes, syrups, infusions, and bitters from common flowers, berries and roots you can forage close to home, and then incorporates them into 45 surprising and delightful cocktails.