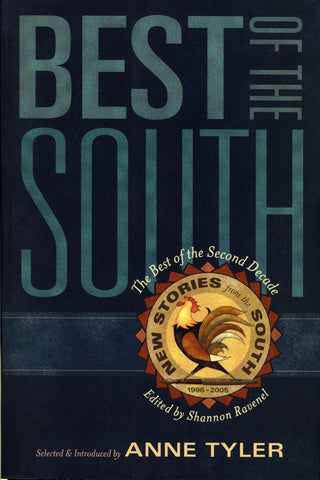 Best of the South
Since 1986, New Stories from the South has brought the best short fiction of the year to the attention of a national audience. The series has been called "the collection others should use as a model" (the Charlotte Observer), and for twenty years it has held to that standard.

When Anne Tyler helped us celebrate the first ten years of the series in Best of the South, 1986–1995, the reviews were ecstatic. "A triumph of authentic voices and unforgettable characters," said Southern Living. "An introduction to some of the best writers in the world today," raved the Northwest Arkansas Times. Now that the anthology has reached its twentieth birthday, Anne Tyler has done it again. From the 186 stories found in the ten volumes from 1996 to 2005, she has picked her favorites and introduced them with warmth, insight, and her own brand of quiet literary authority.

Once again, her choices reflect her love of the kind of generous fiction she has called "spendthrift."Here are twenty stories—by both famous and first-time writers, from Lee Smith and Max Steele to Gregory Sanders and Stephanie Soileau—that hold nothing back.